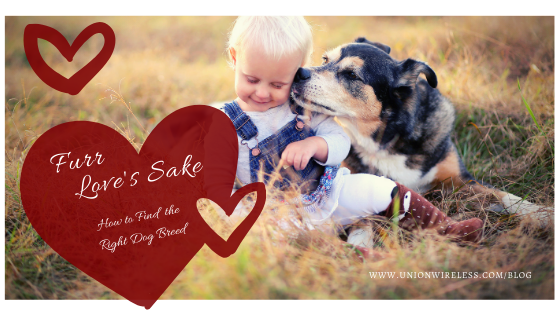 In 1985, the cartoon version of "101 Dalmatians" was re-released and in 1991 and 1996 a movie remake was done. Dalmatians were in high demand. Puppy mills began churning out these spotted fur babies, an action always leading to dogs bred for quantity, not quality. And, although adorable in cartoon form, dalmatians shed, are snappy, sometimes bite and generally do not like children. Once the coveted animals make it home, parents are quick to realize that fiction is far better than reality. Unfortunately, many of these dogs end up in an animal shelter. 


How to Choose 
Finding the right breed doesn't require a lot of effort –knowing ahead of time why you want a dog and which breed to choose will help limit negative experiences. 
Quizzes: A great way to discover the right breed is to search for "Dog Breed Selector" on the Internet. Up will pop many websites with short quizzes to help you in your search. Each one will ask 10-13 questions like: How affectionate would you like your dog to be? How often will you be able to play with your dog? What are the ages of your children?  The test will take about five minutes to complete. A few suggestions will be given, with most offering detailed information on the breed and where to buy them.
Ask a Veterinarian: There are very few professionals who spend as much time with a variety of dog breeds than a veterinarian. They are an excellent source of information. A local vet will also know which breeds thrive best in your area.
Shelter Shop: Animal shelter personnel are also adept in helping families and individuals find the right companion dog. Some shelters will even place you on a waiting list for the specific breed you are looking for. 

Warning
Not all breeders are responsible. Reputable ones carefully follow guidelines specific to the breed. Here are five ways to find the right breeder:
Ask your vet

Visit dog shows

Contact local breed clubs to get recommendations on good local dog breeders

The American Kennel Club also offers breeder referrals

If you know anyone with a fabulous dog, ask where they got the pup

EndNote
Every year approximately 3.3 million canines enter the U.S. animal shelters. Approximately 670,000 of those are euthanized. Spare the animal shelters another dog and begin the next furry love of your life on the right paw by following and sharing the advice in this blog.
Sources:
 Contributed by Angelica Mecham