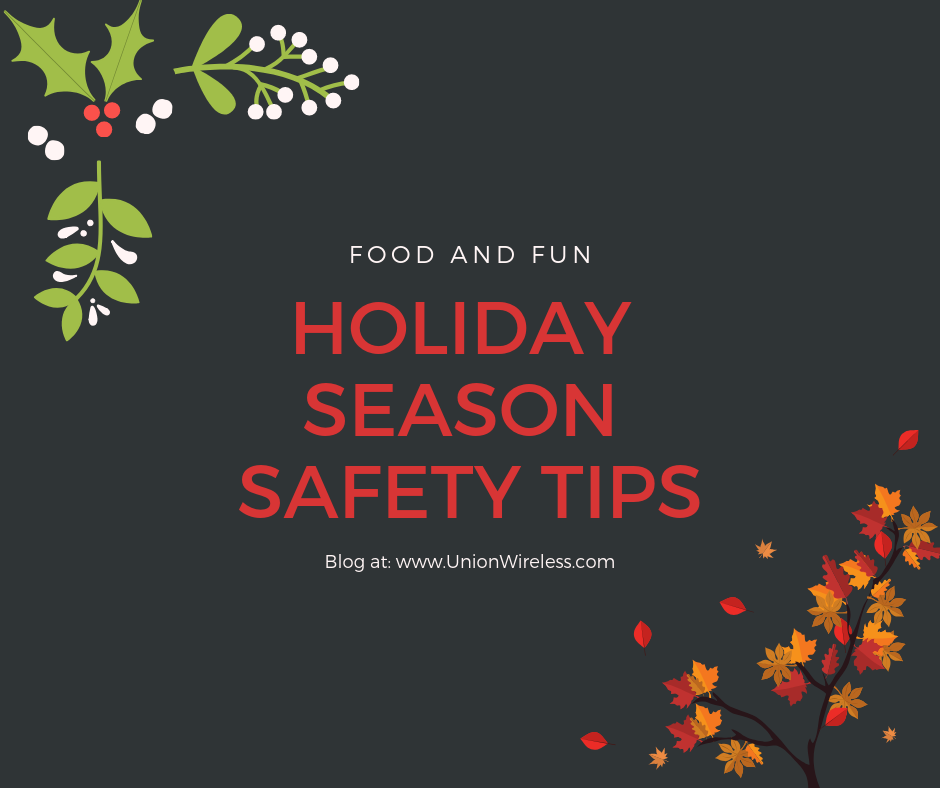 Food. Family. Festivities. What could possibly go wrong? The holiday season is a prized time full of fun and great food. Whether you are prepping for a party or heading out to pick that tree, follow the tips below to ensure a merry holiday. 
THANKSGIVING DAY FOOD SAFETY
Thanksgiving is upon us and with it comes to the traditional turkey dinner. However, the improper storing, cooking, and serving of roast turkey can lead to the growth of harmful bacteria like salmonella. Take the following steps for a healthy dinner:
•Thaw the frozen turkey in the refrigerator. Allow one day for every five pounds of turkey.
•Do not thaw on the kitchen counter. If you do not have time to thaw in the refrigerator, you may thaw it in cold water, provided that the turkey is in a leak-proof packaging, it is submerged, and the water is changed every half-hour.
•Wash your hands with hot, soapy water before and after handling raw poultry.
•Read and follow the cooking directions on the label. Cook turkey until it is done at 165°F.
•Do not slow cook overnight at low temperatures or partially cook. Some turkeys come with pop-up thermometers.
CHRISTMAS TREE SAFETY
The holidays should be a magical time for children. Yet each year, hospital emergency
rooms treat about 8,700 people for injuries, such as falls, cuts, shocks, related to
holiday lights, decorations and Christmas trees.


•When purchasing an artificial tree, look for the label "Fire Resistant."
•When shopping for a "cut-tree," check for freshness. A fresh tree is green, and the needles are hard to pull from branches.
•Set up the tree away from fireplaces and radiators and be sure to keep the stand filled with water.
•Turn off all lights when you go to bed or leave the house. The lights could short out, resulting in a fire.


We hope you have a wonderful Holiday Season full of good food, friends, and family. Stay safe!