The snap, curl, pop of a flag blowing on a hot day invites an immediate feeling of respect, belonging, and devotion, as well as parades, picnics and fun times, spent with friends and family. Since the first American flag was sewn, it has led battles, carried the courage of soldiers, and inspired a nation to remembrance.
On June 14, 1777, the Continental Congress passed an act which officially accepted a flag for the new nation. The resolution stated: "Resolved, that the flag of the United States be thirteen stripes, alternate red and white; that the union be thirteen stars, white in a blue field, representing a new constellation." Since then, every June, 14th has been set aside to celebrate "Old Glory".
The summer months are a popular time of year to display the American flag, but if you are not sure how to display or take care of it, follow these steps:
How do I display the flag?
My flag is old. How do I properly dispose of it?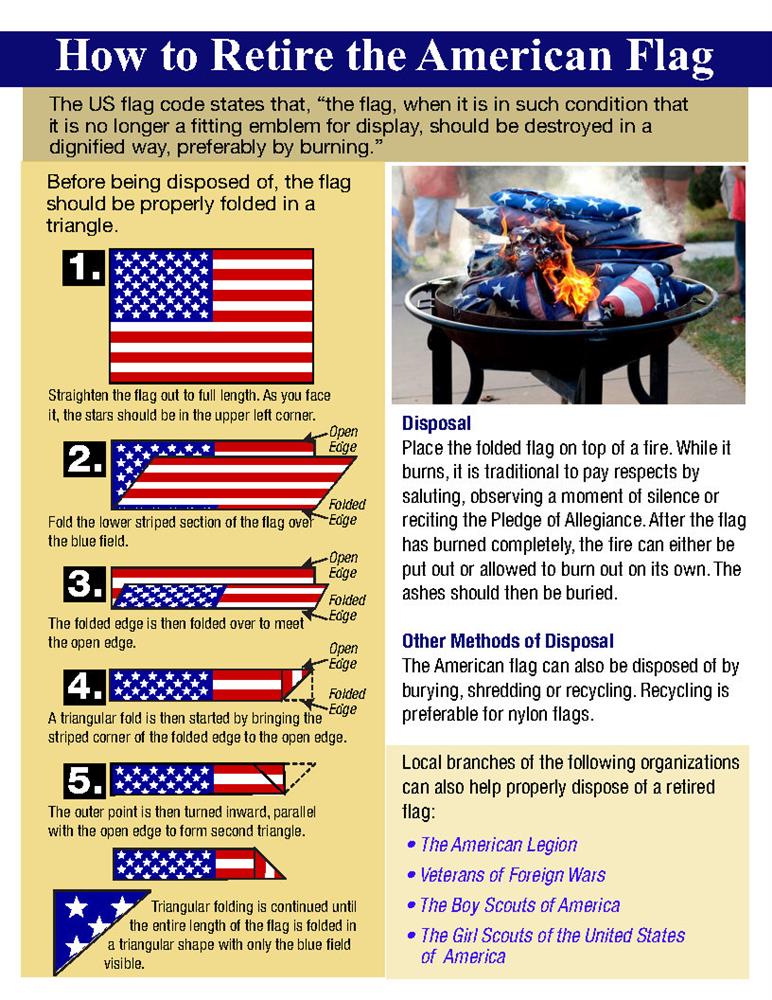 For more information on Flag etiquette, visit: https://www.senate.gov/reference/resources/pdf/RL30243.pdf