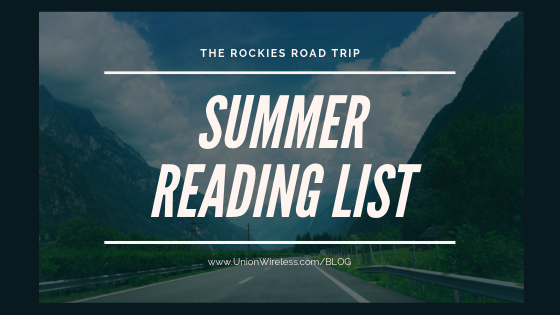 All road trips need three things: a cold drink, a great destination, and a captivating audiobook. With the advent of wireless devices, everyone can listen to the same book or their own. Check out the list below to inspire your road adventure reading list.
The Adventurer:
Love spy novels with great action and suspenseful plots? The Chemist by Stephanie Meyer will take you by surprise. The main character, Alex, has been exiled from her position as a chemist working on a top-secret government project. She finds out too much about the wrong people and is forced to use her super brain to escape the onslaught of assassins. But don't worry love-lust enthusiasts, she does find a little bit of romance along the way! 17 hrs. 1 min.
The Creative:
Lacking inspiration? Then steal it, but do it like an artist. How to Steal Like an Artist is an inspirational book written by Austin Kleon, who has one mission in mind, help people get in touch with their inner creative. Kleon shows the reader that artists become great artists by allowing themselves to be inspired by other great artists. Aspiring artists take ideas from multiple sources and then combine those ideas to create something –not original—but unique. 1 hr. 39 mins.
The Financier:
The Richest Man in Babylon: Not all financial books are boring. This one weaves many inspiring tales about how to be a successful financier, keeping the listener engaged with the story. The narrative is so well done, that it is hard to tell if it is fiction or non-fiction. 4 hrs. 4 mins.
The Romantic:
Move over Twilight, here comes Tiger's Curse by Colleen Houck. GoodReads says it best: "The last thing teenager Kelsey Hayes thought she'd be doing over the summer was meeting Ren, a mysterious white tiger, and cursed Indian prince! When she learns she alone can break the Tiger's curse, Kelsey's life is turned upside-down. The unlikely duo journeys halfway around the world to piece together an Indian prophecy, find a way to free the man trapped by a centuries-old spell, and discover the path to their true destiny." 15 hrs. 41 mins.
The Philosopher:
As a Man Thinketh was written by James Allen, a British author, in 1902. From his words, one will find answers to unspoken questions. James Allen states, "A man only begins to be a man when he ceases to whine and revile and commences to search for the hidden justice which regulates his life." This is a work you will want to visit over and over again. 50 min.
Bonus: 12 Rules for Life: An Antidote to Chaos by Jordan B. Peterson. If you are still thirsty for some life-altering words, your time is well spent with Canadian clinical psychologist Jordan B. Peterson. In just 12 steps, you will be living your life differently. 15 hrs. 40 min.
The Businessperson:
Good to Great is narrated by the author, Jim Collins. He and his company researched and analyzed the histories of 28 companies in search of the golden rule to successful businesses. The results are compelling. 10 hrs. 1 min.
The Classic:
1984 by George Orwell. This is not one you would want to listen to with young ears around. However, Orwell takes the reader through a journey of self-discovery in a world where love, individuality, and free will are forbidden and unlawful. 11 hrs. 22 mins.
The Historian:
A Patriot's History of the United States. This is long. Very long. Think trip around the perimeter of the United States long. However, it is thorough. By the end of this book, you will know more about the history of the USA than the average 5th grader. 55 hrs. 43 mins.
The Apocalyptic:
A summer without gangs, freaks, and zombies? Not with this book! Enclave takes place in what's left of New York City. Ann Aguirre's thrilling novel shares the epic tale of two youth facing dangers above and below ground, where most of the people have fled. The adventure begins with Enclave but continues in a captivating series. 7 hrs. 53 mins.

Contributed by Angelica Mecham