The Samsung Galaxy S9 Plus and S9 are the latest phones Samsung has to offer. Both are great devices, but not much has changed from its predecessor, the S8. That's not to say these are underwhelming devices -the Galaxy S flagships for 2018 are still among the best Android phones around. Their performance is still in the superior category and are an all-around gorgeously designed device. The biggest improvements are in its fingerprint scanner location and improved camera. With the Device Assistance page at Union Wireless.com, you can learn everything you need to know about these great phones. Here are some highlights:
The most immediate difference from last year's S8 and S8 Plus models is the relocation of the fingerprint scanner from the right side of the camera to underneath. This improves access and helps prevent any accidental smudging of the rear camera lens. The S9 Plus and the S9 make use of software that senses the level of light and will automatically switch aperture. The S9 Plus one ups its little brother with two rear cameras. This additional rear camera boasts a wide-angle ability. In addition, both models use 2960 x 1440-pixel resolution and have extra tall 18.5:9 screens which are slightly brighter. The edge-to-edge displays with almost zero bezels, and they're water resistant.
Despite not feeling like a major improvement over last year's flagship, the Galaxy S9 series is still one of the best phone duos around. Its biggest flaw is not having any major improvements over last year's models. When it comes to choosing, our Device Assistance pages and our in-house experts are here to help -at Union Wireless, we've got you covered!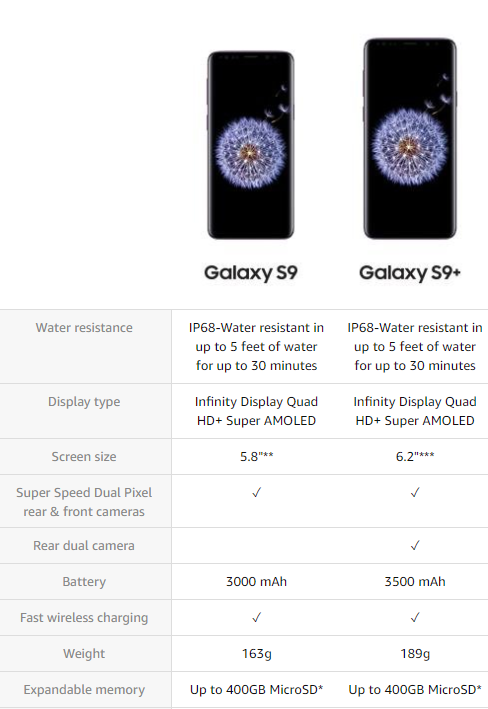 Contributed by Angelica Mecham