Union Presents at Chamber of Commerce
Monday, March 4, 2019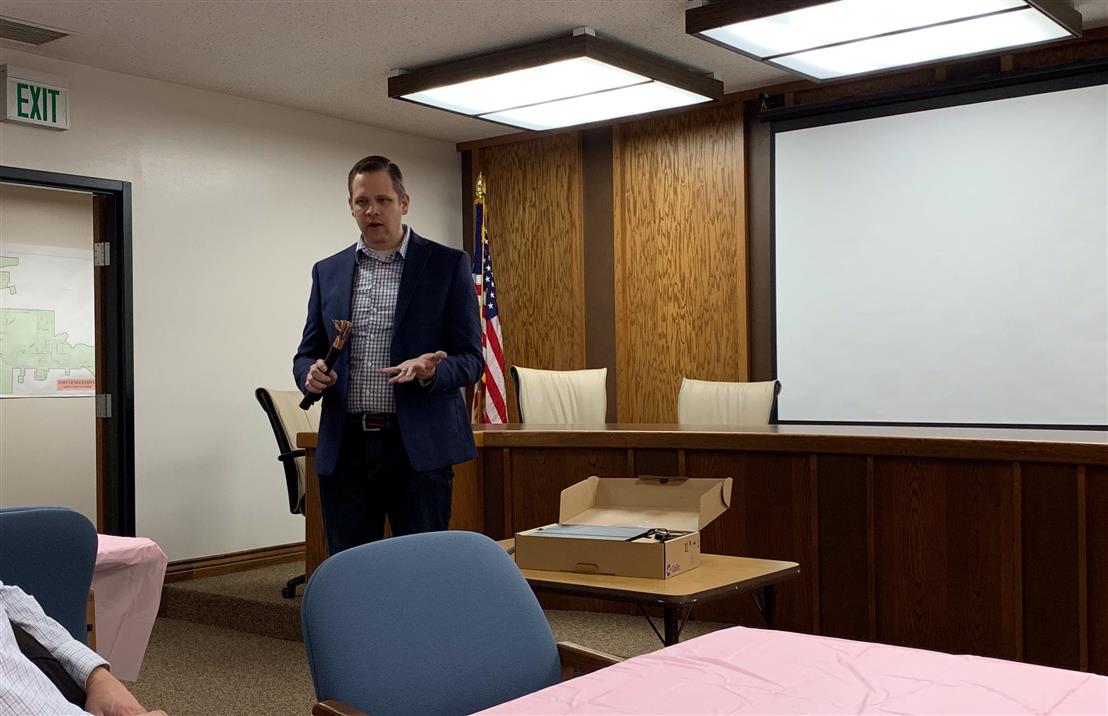 Click here for video: Chamber of Commerce Presentation by Mitch Revelli

On February 13, 2019, Union Wireless gave the presentation during the Mountain View Chamber of Commerce luncheon.  Mitch Revelli, gave a thorough presentation on Union's new Broadband services and associated back up battery devices. He expounded on the technical and applicable aspects of this new high speed and reliable internet.
"We are not throwing as much copper out there. It is heavy and requires a lot of support. Fiber optic cable is lighter weight and delivers more data at greater speeds with more reliability than copper."
The fiber does not use electricity like copper but instead relies on flashes of light that are delivered from central units called DSLAMs (Digital Subscriber Line Access Multiplexers). These beams of light are what carry those packets of data to and from your home or business. Unlike the copper, fiber requires a battery backup which deploys in time of power outages.
During outages, emergency calls still need to be made. Union listened to their customers and have provided a seamless solution:
"Just this last year, at the request of our customers, Union began offering a backup battery device directly compatible with our modem. The device will allow for emergency calls to be made during times of power outages, allowing for 8-24 hours of talk time. It will also allow you to continue to use data." With a comical grin, he continued, "Kids could stream movies, too, and honestly, sometimes that is more important than emergency calls."
According to Revelli, Union wants its customers and future customers to know what they have to offer during times of emergency. "We want to make sure our customers are aware of what we offer. And educate them on the options available." For more information go to their website at www.UnionWireless.com.


Contributed by Angelica Mecham