Union Wireless Dubois Store Grand Opening
Monday, June 11, 2018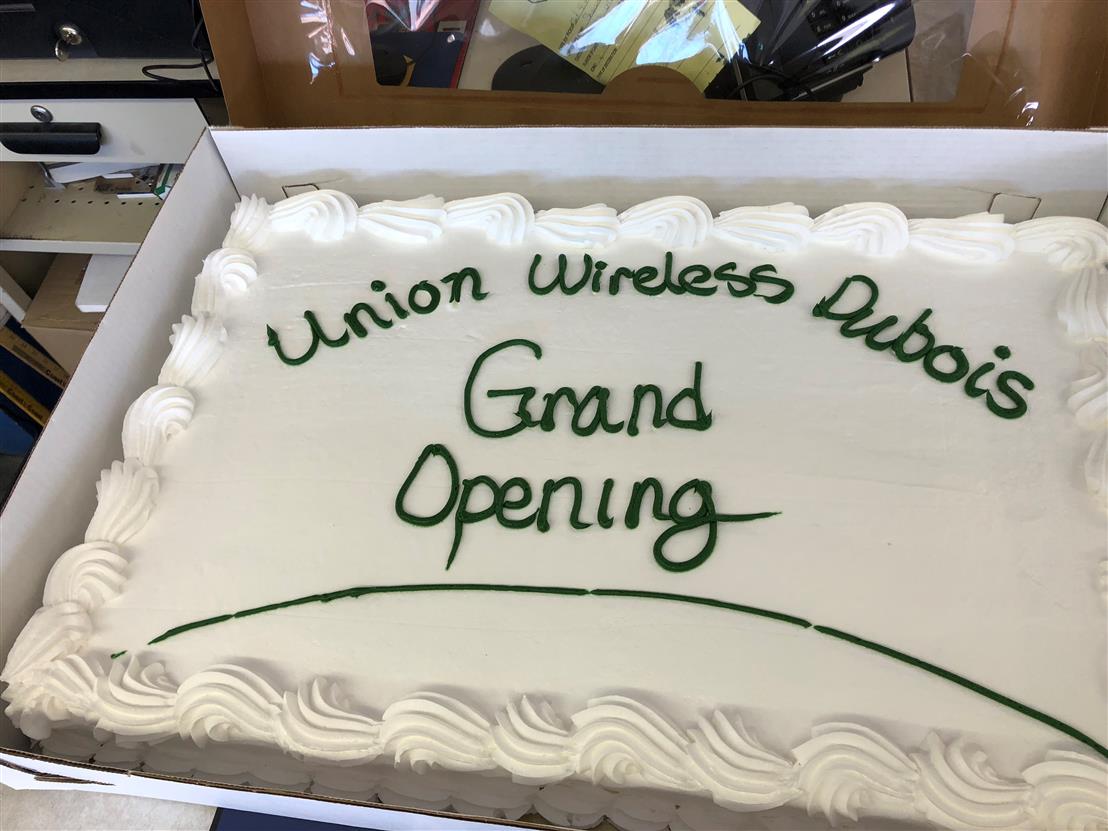 Union Wireless celebrated the Grand Opening of our newest retail store on April 28th. Sharing space with NAPA Auto Parts in the Dubois Hardware building, this newest store serves an isolated – but growing- customer base in the Dubois and Crowheart area.

The event, emceed by KTAK radio personalities, was well attended. Visitors were treated to a barbeque, prize drawings, and a rock painting station for kids. "We were so pleased with the turn out," Store Supervisor Shawna Prather said.

The Dubois store opened in September, but organizers wanted for warmer weather to make the celebration a better experience for the public. All indications are that Dubois is happy with its newest neighbor. "Dubois is a small, tight-knit community," Prather said. "People are so thrilled that Union went to the trouble of opening a store in their little town. In addition to meeting their wireless needs, we hope to become involved in serving the community by conducting community classes, and other civic activities."

The Dubois location is Union's 15th retail outlet.