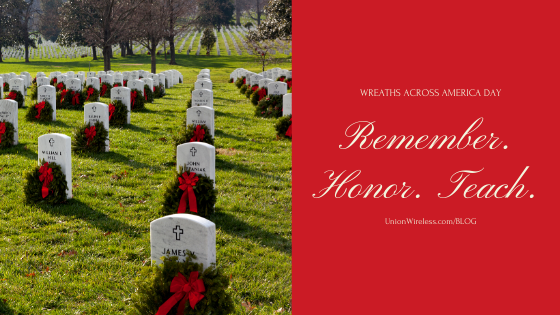 "What do I do with all these wreaths," pondered Morrill Worcester. The owner of Worcester Wreath Company of Maine had a dilemma involving a few hundred extra Christmas wreaths. A memory tugged at his thoughts and he recalled his first-ever trip to Arlington cemetery in Washington, D.C. many years ago. He had been only 12 years old, but the experience adhered to his patriotic soul. He knew that his good fortune in life was largely due to the sacrifices of all veterans, especially those who gave all. The next call he made, changed his life forever. 
New Traditions
In December 1992, with the assistance of Maine Senator Olympia Snowe, Worcester planned for the delivery and placement of his wreaths, each with a traditional red, hand-tied bow, to be placed on the graves of a less-frequented area of the National Cemetery. The tradition stuck, and every year till 2005, the ceremony grew. It was a relatively quiet affair, attended by those directly involved, but one year a picture of the snow-covered white graves with the brilliant evergreen wreath and the striking red bow went viral: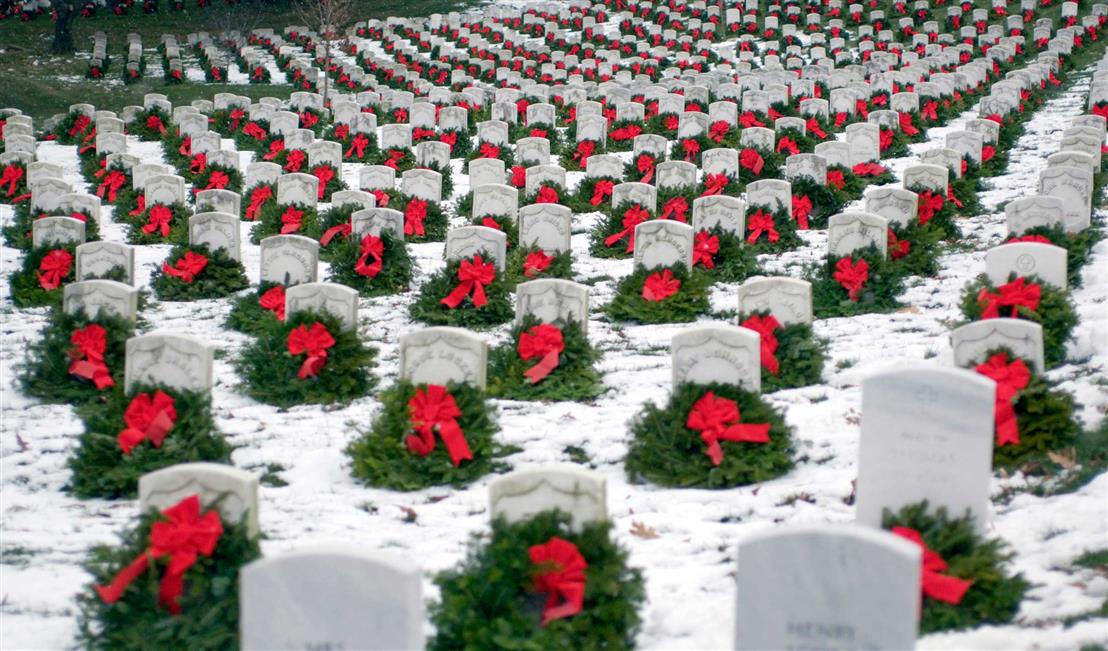 The attention-grabbing photo hit flint and kindled a nationwide holiday season interest in American patriotism. Now, Worcester was inundated with orders and donations. Unable to send the thousands of wreath requests to every state, he began sending seven, representing all branches of service and POW/MIA.

WAA Day Begins
Today, Wreaths Across America (WAA) Day continues to pay tribute to veterans from all wars since the American Revolution. Their mission is threefold: Remember. Honor. Teach. On December 13, 2008, Congress made the day official. Annually, what is dubbed "the world's largest veterans' parade" begins in Harrington, Maine and ends in the Arlington National Cemetery where the donated wreaths find a place to rest, alongside one of our fallen soldiers. In 2012, the millionth wreath was laid in Arlington. 
This year's remembrance will be held on Saturday, December 14, 2019, and is held yearly every mid-Saturday in December. To find and participate in a wreath ceremony nearest you go here.
Contributed by Angelica Mecham