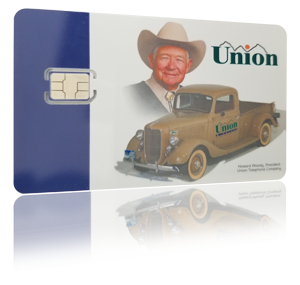 What exactly are SIM cards?
SIM cards, or "subscriber identity modules" are small cards (roughly the size of a fingernail). Issued by mobile service providers, SIM cards allow cellular devices access to operate on a host network.
Why do I need a new SIM card?
When major wireless network changes are made, in some cases, new SIM cards are required. For affected customers, Union is providing new SIMs, free-of-charge.
Is my SIM card is compatible?
The fastest way to find out is to log into your MyUnion account/Account Overview. Union has provided visual representations indicating which SIMs need to be upgraded.
Ordering the SIM cards I need for my account
Please review the account verification section before placing a SIM card order. Doing so will help avoid any delays or complications with your order.

You can determine whether a SIM card is needed for your device by logging into your MyUnion account. If an upgrade is required, you will see blue notification button with the words "Order your free SIM card" displayed near the top of your account page.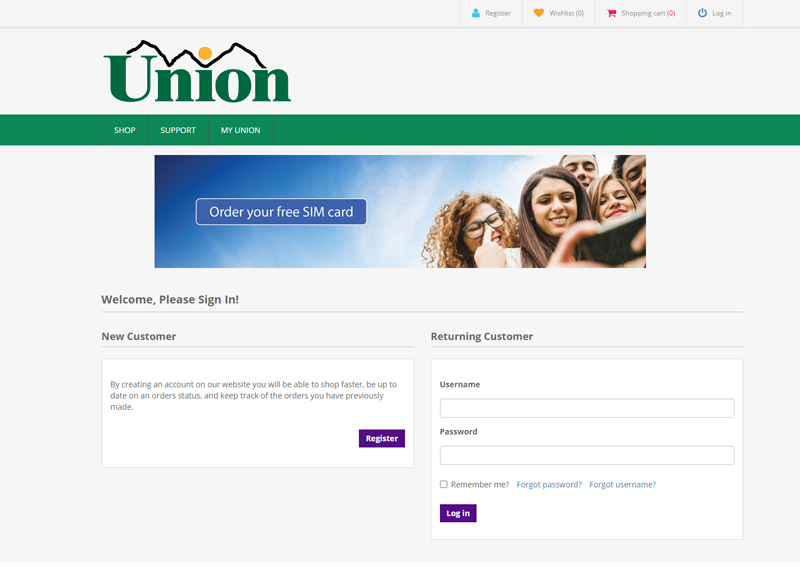 Clicking that button will generate an order for every SIM card on the account that requires an upgrade. The order will be generated automatically and shipped to the billing address on file. Once the new SIMs have been ordered, an order summary will be sent to the email address associated with the primary account holder.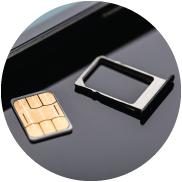 What do I do once I have my new SIM
Installation and activation instructions are included with each new SIM card. A 'paperclip' to eject the SIM tray is also included.
Make sure your phone is off.
Locate the small hole on the side of the phone, indicating the SIM tray. The hole is the size of the end of a paperclip.

If you have located the SIM tray on the exterior of the device, Continue to step 3.
For some older devices, it is possible that the SIM card is located on the back side, under the outer covering. Remove the covering to find the SIM card near the battery.

No tool is required for the removal of SIMs in these locations. Carefully slide out the old SIM and replace it with the new SIM that has been assigned to that device (see your order summary).
Replace the covering on the back of your device and turn your phone back on. Your SIM card is now installed! Continue to SIM card activation steps.

Insert the tool provided or a paperclip into the hole, which releases the SIM tray.
In the event you received multiple SIM cards, take an extra moment to ensure that the number on the SIM card matches the one associated with your device. That information has been provided on the order summary.
Carefully push the tray back in.
Turn on the phone
How do I activate my new SIM card?
To activate service, visit your MyUnion account